T-1 Museums are starting to open at 48 locations around the world, including 4 cities abroad. The exhibits at the "museums" are starting to be displayed from this week!
Today we would like to give you with a brief digest of the "museums" that have opened!
Please check this page for detailed information of each "museum", including addresses and open hours.
We're also receiving reports from the local directors of each "museum" one by one!
Check the location of the museums nearby, and drop in when you have the chance! The more "museums" you visit, the more t-shirts you'll be able to see!
We'd love to hear from those of you who've visited the "museums". Tell us what it was like!
mail@t-1.cc
Below are the "museums" that have started their exhibition.


Kanto Region
hhstye.com Harajuku Shop


Location: Shibuya-ku, Tokyo
T-shirt: stitched
Blancunn Cafe


Location: Hachioji City, Tokyo
T-shirt: The configurable T-shirt
Benten-yu


sashino City, Tokyo
T-shirt: WHERE IS YOUR COUNTRY?
ebc Atlier


Location: Kawasaki City, Kanagawa
T-shirt: Blue baby

Yohroh-no-Taki Nikko


Location: Nikko City, Tochigi
T-shirt: Chopin funclub!
Chubu/Tokai Region
Gallery Kiun


Location: Kakegawa City, Shizuoka
T-shirt: Tea-shirt
Kansai Region
Flip up!


Location: Kyoto City, Kyoto
T-shirt: JPNAA

HEP HALL


Location: Osaka City, Osaka
T-shirt: Das Fussballfeld
Kiddyland Osaka Umeda Shop


Location: Osaka City, Osaka
T-shirt:Kickheads
CASHMERE


Location: Osaka City, Osaka
T-shirt:104.5degree
Fabulous Old Book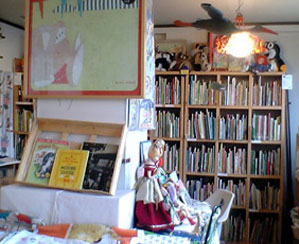 Location: Kobe City, Hyogo
T-shirt:Aishitai Nihon

Shikoku Region
Lifezakka tempo


Location: Kannondera City, Kagawa
T-shirt:Ma Eum
Tsuchibashira Paradise


Location: Awa City, Tokushima
T-shirt:Peace from New York
Watanabe Seisen-kan 2nd floor ACTIVE DANCE Studio


Location: Okayama City, Okayama
T-shirt:LION HA-NETEIRU
Kids Park M2


Location: Shunan City, Yamaguchi
T-shirt:Be Great
Kyushu/Okinawa Region

Mainichi Okinawa Maioki Cafe


Location: Okinawa City, Okinawa
T-shirt:T(ypography)-shirt!

We'll update you with more information as other "museums" open!

2006/6/23