Hi all!
Thank you for all the e-mail! We've been receiving lots of comments through e-mail, such as messages congratulating the designers!
Today we'll announce the top 10 t-shirts, and the messages we received from the designers! We're sure you've been curious about the final ranking.
Note the number of sales for each t-shirt. The t-shirt you'll be receiving is one out of that total number sold!
We hope you enjoy wearing them!
Here we go, the top 10 t-shirts of the 2nd T-1 WORLD CUP!


The 2nd T-1 champion!

JPNAA
Kashiwa Sato


Total number of votes (orders) 588

I'd like to thank everyone who chose my t-shirt. It's great to be able to win among all the great designs from around the world this year. T-1 is a great opportunity to communicate with people around the world through design, using a simple medium like a t-shirt.
Let's keep on making T-1 an exciting event that spreads out more into the world.
Thank you very much.


The 2nd place

T(ypographyy)-shirt!
Oded Ezer


Total number of votes (orders) 529
I would like to say a big big thank you for everyone who chose my T-shirt.
It is a great compliment that people in Japan and around the world liked my design.
It was so lovely to join this T-1 World Cup competition, I would like to thank everyone and the T-1 team.

The 3rd place
usagidesu.yoroshiku.
Tom Vincent


Total number of votes (orders) 463


http://tworlds.wordpress.com/



The 4th place
104.5 degree
Taku Satoh


Total number of votes (orders) 359
Thank you for choosing my t-shirt. To be honest, I didn't expect this t-shirt to be so popular. This t-shirt should increase its value through time. Hopefully our world will be blessed with water to wash our t-shirts forever. I hope you wear this t-shirt for a long time. If it becomes too worn out to wear, use is as dust cloth!
How about comparing the t-shirts after 10 years to see how worn out it has become?
Thank you again for letting me participate in T-1 again this year.
For those of you who solved the quiz of the connection between 104.5 degrees and the t-shirt, I'd like to present them with a gift sometime.


The 5th place
OREKOKOT(Where is your country?)
Michihiko Yanai


Total number of votes (orders) 355
Thank you so much for choosing my design.
(Kaze to Rock)


The 6th place
Peace from NewYork
Stefan Sagmeister


Total number of votes (orders) 351
I am very pleased that both John Lennon, his message as well as New York are
so popular in Japan.
100 greetings from lovely 14 Street,
(Stefan)


The 7th place
Bara Iro
Naoto Fukasawa


Total number of votes (orders) 347

I didn't think about the ranking when I designed this t-shirt. I wanted to design something that people would want to buy because they like it, not because it was designed by me. The soccer ball was the motif of my design, but it was too bad that Japan was defeated at a pretty early stage of the World Cup.
I'm really happy with this design. I'd like to thank everyone who chose my t-shirt, and everyone who chose my t-shirt as one of the options when deciding their order. I hope you wear it until the colors fade out. Please remember the T-1 WORLD CUP when wearing it.
7th place is not a bad result at all. Just as I thought.
Are you guys planning the next T-1? I'll try my best again.


The 8th place
sleeping fish
Shin Sobue


Total number of votes (orders) 312

8th place! Yay! 312 orders! I'm so happy.
It'll take me about a year to thank one person per day, taking breaks on Sundays.
I'd like to thank everyone who chose my t-shirt, the people of the T-1 museums, the craft workers who print the t-shirts, and Hobonichi.
Thank you!


The 9th place
MounT FUJI
Gugi Akiyama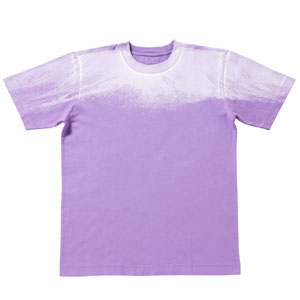 Total number of votes (orders) 296
I'd like to thank everyone who chose my t-shirt, and also everyone who liked my t-shirt. 296 orders! I thought it would be nice to have 223 (read "Fu-Ji-San" in Japanese play on words) orders, but it far exceeded my expectation.
If I see you wearing MounT.FUJI on the streets, I'll say "You-hoo" to you, so please "You-hoo" back to me.
If you've climbed Mount Fuji wearing this t-shirt, send your picture to dfinfo@d-fresh.com
We'll show your photo on our web page, D-FRESH.COM
By the way, Dairy Fresh is hiring designers (part time). If you're interested, check out D-FRESH.COM


The 10th place
Tea-shirt
Klein Dytham architecture

Total number of votes (orders) 289
(The designer's message is coming soon)

We still have more messages from the designers!



Das fussbalfeld
Erik Spiekermann


Surprisingly, a lot of people ordered my T-shirt, which was really supposed to be more of a joke about rule-based Germans. It also doesn't reproduce terribly well in a small jpeg on a website. Once you get it in real life, you'll realize the incredible value it carries — you can impress your friends with all the exact measurements of the football pitch. And you can build one in yourgarden — in Japan perhaps to a 10:1 scale.

The configurable T-shirt
Usman Haque


I hope you enjoy the t-shirts! It would be great to see how each
person designs their actual t-shirt once they have a chance to fill
in the pixels… Please take a photo of yourself wearing it and
upload it to http://www.flickr.com/ — if we all use the
"configurabletshirt" tag then we will always be able to find each
other's designs. And of course the interface at
http://www.haque.co.uk/tshirt/ will stay live…

http://www.flickr.com/
http://haque.co.uk/tshirt/

KOINOBORI2006
Katsunori Aoki


I'm glad so many people supported the T-1 WORLD CUP. Thank you so much.
12th place was not what I had expected, but I would like to thank everyone who supported me and who chose to wear my t-shirt this summer.
Designing a t-shirt is still going on for me. I'd like to start again from scratch. I'm sure I'll be checking out many t-shirts this year, and probably buy a lot more than usual. I'd like to work on a universal t-shirt design.


Chopin funclub
Kinga


This was such a cool project. T-shirts, World Cup, and museums! Such crazy ideas!
A really great project!
It was interesting to see how all the designers came up with different approaches to design a t-shirt of their country.
It was a super nice experience for me. Thank you!
come to visit me in warsaw! (its not so far away)


LION HA-NETEIRU.
Tsuguya Inoue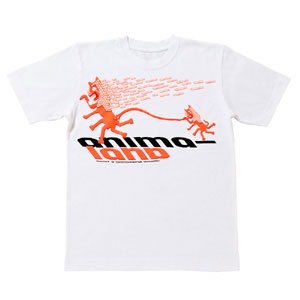 Bule Baby
Hamansutra


194 hamansutra shirts!! Thank all around the world!


Fighting Culb
Poledesign


Thanks all of the guys who bought the T-shirts in the T-1 world cup, the total number of my T-shirt sold has encouraged me to go head. Thanks again the people who loves my work..
Especially to the staffs who worked very hard for this competition. Thank you so much for your working.


Ma Eun
Mimi son


Dear all friends who enjoy [MaEum] T-shirt.
First of all, Thank you so much for enjoying my T-shirt with me.
My heart goes pit-a-pat with excitement because someone who don't know me wear
my "Ma-Eum" in somewhere, same time.
You know what "Ma-Eum" means. That means Heart.
Maybe we are wearing and feeling same mind on MaEum T-shirt.
Thank you very much for giving chance share my design and heart with you.
And.. If you don't mind, please send your photo with MaEum T-shirt.
Let's enjoy together online with MaEum T-shirt, even we don't know each other.
I will make small online album for us. How about it?
Be happy always!!

Stitched

Jun Aoki


Thank you all for chosing my t-shirt just by looking at the photos. This was a design that would look good when you actually see it and wear it.
I'd love to hear what every one of you think. Thank you again.

Was the t-shirt you voted for in the ranking? Did you have fun reading the messages? We've received messages from designers from outside the ranking too, as you can see.

If you'd like to share with us what you thought about the ranking, please e-mail us to the address below. Any other comments or impressions of the T-1 WORLD CUP and the t-shirts you chose are welcome also!

mail@t-1.cc

See you soon, here in this page!

2006/8/3