Zenta Nishida
An assistant editor of a magazine"Casa BRUTUS".
Born in 1963.
He graduated business school of Waseda University in 1987,
after that, through working for Hakuhodo Co. as a copywriter,
he joined in Magazine House in 1991.
Worked for an editorial department of "BRUTUS", "GINZA",
from 2000, he has been working in an editorial department of "Casa BRUTUS".
He is in charge of architecture and design.
He works on a feature on maestros such as Sori Yanagi and Tadao Ando,
besides that he does a feature on housing and etc.
The newest feature on Ando is coming in September,
following that, the special book of archives of traveling with Tadao Ando is going to release !
www.brutusonline.com/casa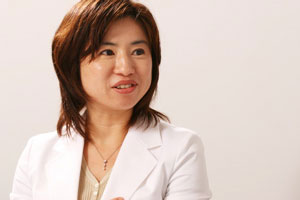 Risa Tanaka
An editor of a magazine"Senden Kaigi".
Born in Mie in 1966.
After she graduated Gakushuin University, through working for an advertising company,
she joined in Senden Kaigi Co. in 1993.
She won an Dentsu Advertising Award and a Transit Advertisement Award and
also does a judge for the Japan public Relations Contest.
She is active as a commentator in TV, too.
"Senden Kaigi"  out on sale on 1st and 15th of every month
Features of June 15th issue.
Feature 1: Creativeness of web advertisements caught the eyes and got clicked.
Feature 2: The cutting edge of a searching in conjunction of marketing.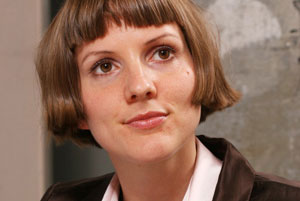 Uleshka

Chief Editor of the online design magazine "Pingmag".
Born in Germany in 1977.
She was working on web design in London,

but in 2001, she thought " I should try how long I can survive",
and came to Tokyo and decided to live here.

After that, she was in NHK's German language lesson show,
worked as a freelance designer for W+K Tokyo
and started to do VJ for parties, actives in various fields.

In 2003, she joined in IMGSRC as a web designer.

And in 2005,she launched "Pingmag" from IMGSRC.
Now, she is working happily at "Pingmag" !

2006/6/16